Before diving straight into the details of "How to Prepare for IPMAT", let us discuss a few things about the exam!
Integrated Programme in Managemen't Aptitude test
Integrated Programme in Management Aptitude Test is a test conducted by some of the top IIMs for admission in their 5-year Integrated Management Programme (IPM). IPM is a unique and creative programme meant for young students with managerial and leadership aspirations. The Integrated Programme in Manegemtn is for students who have passed their Class XII/ higher secondary or equivalent from schools across India. At the end of 3 years students receive a B.A./B.B.A and after the completion of 5 years they get an M.B.A degree . All the IIMs offering IPM also offer a 3-year exit window where in you can choose to quit and still get a Bachelor's Degree by the respective colleges.
To know more about the IPMAT exam, click here.
IIMs offering IPM
Currently 5 IIMs offer the IPM Programme:
IIM Indore – Registrations have opened for IPMAT Indore 2022.
IIM Rohtak – Registrations have opened for IPMAT Rohtak 2022
IIM Ranchi – Registrations have opened for IPM Ranchi 2022
IIM Bodhgaya – JIPMAT dates are yet to be announced
IIM Jammu – JIPMAT dates are yet to be announced
Exams are conducted separately by IIM Indore and IIM Rohtak for admission to their institutes. IIM Ranchi accepts both SAT as well as IPMAT Indore scores for admission into its IPM Programmed
Admissions to IIM Bodhgaya and IIM Jammu happen through JIPMAT (Joint Integrated Programme in Management Aptitude Test) conducted by NTA (National Testing Agency).
Why is IPM Important ?
If you are a student who is stepping into Class 11th or 12th this year, IPMAT exam is definitely a golden opportunity for you!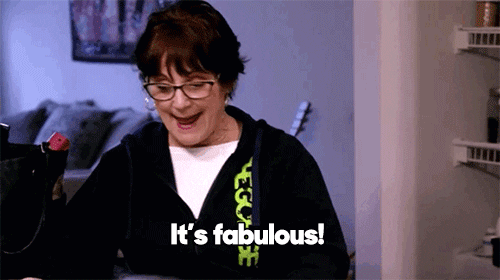 IPM is a brilliant chance for young students to explore their managerial capabilities. It gives you a chance to get direct admission to some of the most prestigious colleges across the country. It also saves you from the toil of the CAT exam if you want to continue pursuing management at the postgraduate level.
Further, the 3-year exit window gives you the opportunity to explore more avenues in your career in case you decide to shift your focus.
Even if you are preparing for other exams post Class 12th or equivalent, giving IPMAT is a fantastic idea! If you have still not considered giving the IPMAT exam, it is an opportunity worth grabbing with both hands.
IPMAT Syllabus
Before actually starting the preparation for your IPMAT exam, it is extremely crucial to know the syllabus! Although there is no official syllabus, based on past trends we can chart out a syllabus for the exams. Click here to read about the IPMAT syllabus in detail.
How to Prepare for IPMAT
The most crucial aspect of preparing for the IPMAT exam is to "Focus on your Basics". Working on your fundamentals gives you a strong foundation to rely on. Shortcuts might work once or twice but the fundamentals stay with you forever and sail you through the questions, no matter how tricky it is.
The preparation game for this exam can be classified into two broad areas:
(1) Learning and practicing the fundamentals.
(2) Taking plenty of mocks
Having a thorough grasp of fundamentals helps you with mocks as well its analysis. And, analysing mocks and re-learning concepts is important to automate mental processes and get quicker at solving problems.
Sectional Preparation Strategy
IPMAT exam is broadly divided into 3 categories. In IPMAT Indore the 3 sections consist of Verbal Ability, Quants – MCQ, and Quants – Short answers. IPMAT Rohtak on the other hand has Verbal ability, LR-DI and Quants. The in-depth preparation strategies for these three sections are as follows:
How to Prepare for IPMAT VARC
When preparing for the Verbal Ability and Reading Comprehension section, focusing equally on Verbal Ability questions and reading can help you clear the cut offs comfortably. Practicing past year papers, coupled with consistent reading (for an hour everyday) will surely help you attempt this section confidently.
As far as reading is concerned, read to understand. With practice you will be able to read better and understand the passages faster. It also helps to explore articles from different genres so that you are ready for anything in the exam. Bharath's Reading List is a curated list of articles spanning across all the domains. Make sure you utilise it to the fullest!
Apart from reading comprehension, the IPM exams throws a lot of questions like sentence rearrangement, sentence correction, meanings, opposites, picking the odd one out, etc. at you. These questions make up a huge chunk of the paper, and thus require rigorous and continuous practice. A good preparation strategy would be to try and solve different questions of the type mentioned above. Generally, it gets difficult to get hold of questions of such types and having a course helps you with it. Check out the courses offered by 2IIM here.
How to Prepare for IPMAT Quant – Part 1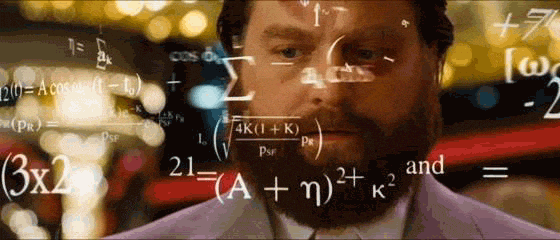 Your preparation for the Quantitative Ability section of IPM should start with Arithmetic. Arithmetic includes topics such as Percentages, Profit and Loss, Ratio and Proportion, Time, Speed, Distance, Pipes and Cistern, Linear and Quadratic Equation, Simple and Compound Interest etc. Setting up a strong base for Arithmetic is extremely important as it helps you solve even the tougher questions. It forms the backbone of your Quants preparation and is important.
Modern Math comes next. Topics from Modern Math like Permutation and Combination, Number theory, and Set theory get heavily tested across all the IPM exams. As these topics cover a large chunk of the paper, they should be learnt thoroughly.
How to Prepare for IPMAT Quant – Part 2
Algebra follows in line after Modern Math. Topics such as logs, exponents, inequalities, functions, etc. In IPMAT the difficulty level of these topics is quite high. So, if you are aiming to score in these topics you must practice past year questions to get a clear idea about your preparation strategy.
Because Geometry carries lesser weightage in IPMAT Quants, it can be deprioritised/ skipped. However, if you like Geometry, prepare well and do not leave any topic untouched. Every question that you answer correctly, gets you closer to your dream.
One thing to note here is that IPMAT Indore has a higher difficulty level in terms of the questions of the exam. It also tests the students on topics like Matrices and Determinants and hence, this topic should be prepared well.
IPMAT Rohtak has easier questions compared to that of IPMAT Indore, but more questions based on permutation and combination, probability etc.
Practicing DI sets can help you nail the Data Interpretation questions of IPMAT Indore and increase your chances of clearing well past the cut offs. IPMAT Indore includes only 5-6 DI questions in every paper, whereas IPMAT Rohtak has an entire section for it.
How to Prepare for IPMAT DILR
Logical Reasoning has only been tested in IPMAT Rohtak so far. However, the questions are simpler and not too taxing for your brain. If you have your fundamentals in place and practice well, you will be able to get through smoothly. Check out 2IIM's Question Bank to practice Logical Reasoning questions.
The difficulty level of the questions vary in these exams. Going through the previous year exam papers and solving them as mocks is a fantastic way to get a hang of the exam. Make sure that you replicate the exam environment while giving mocks.
As mentioned earlier, analysing mocks is indispensable. I'd like to share a small tip here. I'd urge you to you to go through the solutions not just for the incorrect questions, but also for the correct ones to optimise your time better. The idea behind this approach is to rule out inefficient methods and lucky guesses. So, prioritise practicing previous year question papers, stick to fundamentals and believe in your self.
Sign up to sample upto 40 hours of IPMAT Content for Free!

Cheers and Best Wishes for IPMAT 2022!